Loading...
How's Your
Mood?
Day?
Pain?
Sleep?
Diet?
The simple and private way to track anything.
How's Your ... What?!
That's right, track anything you want! There are mood trackers, diet trackers, symptom trackers, and the list goes on and on. How's Your Blank lets you customize your daily tracking experience.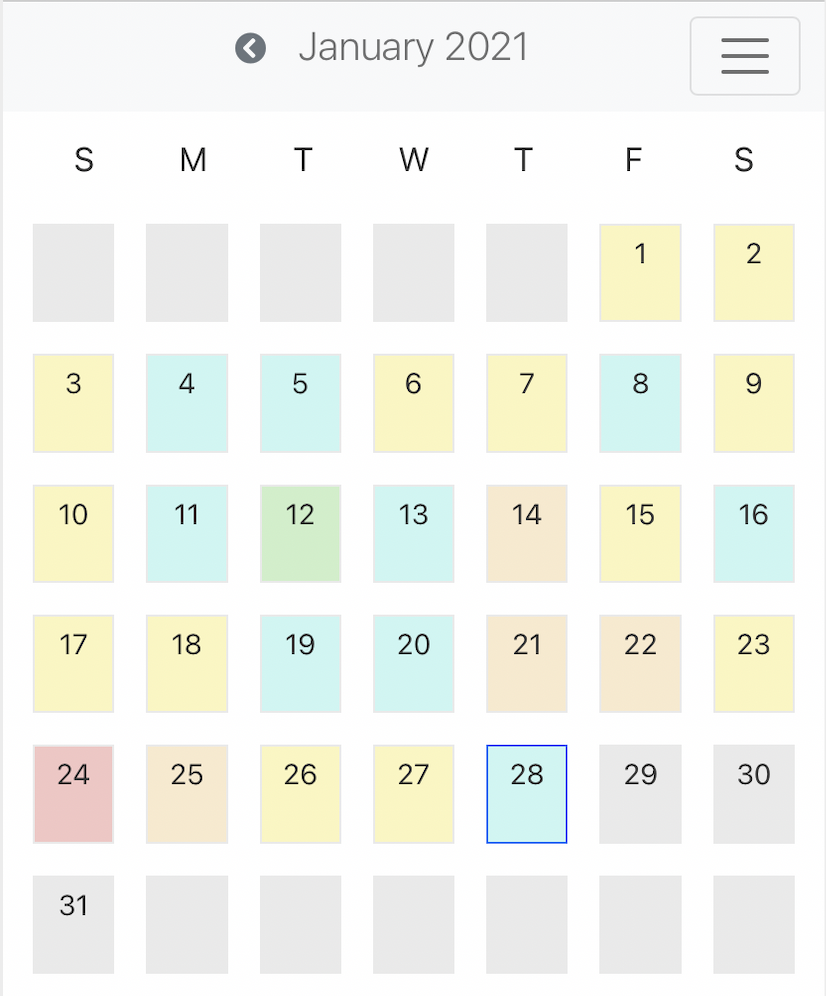 Month View
See how your month is going with a quick glance. Tap on a day to set its rating from the five-color scale.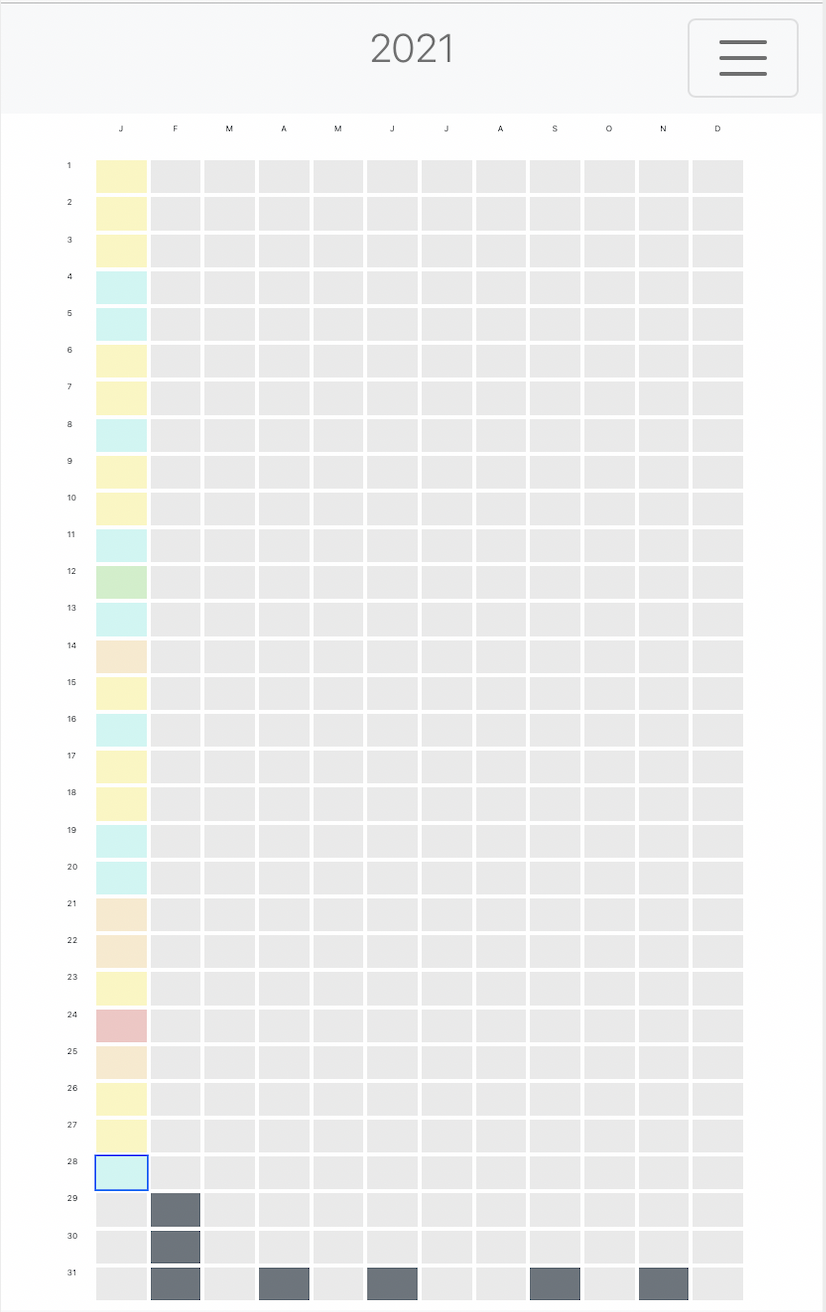 Year View
See your full Year-In-Pixels chart at any time for a zoomed-out view of your progress. Daily ratings can also be set from the year view.
Simple Input, Simple Feedback
Actually doing it is more important than how much data is collected when it comes to daily tracking. So many tracking and diary apps bombard users with irrelevant features that just get in the way. The result is fewer days tracked and information that is difficult to quantify. With a single 1 through 5 tracking scale, How's Your Blank is easy to complete each day and provides simple feedback on trends and outcomes.
Privacy First
Your data is yours, and it will stay that way. Your daily tracking data is encrypted and stored in a way that will never allow us to see, share or use your data. You can export your data at any time. You can delete your account and data at any time. How's Your Blank is built on a secure platform designed to keep your data safe. Our authentication and data storage provider's platform and practices have been independently reviewed.
We use the cookie-free, privacy-focused Fathom analytics service. No individually-identifiable information is ever collected. Learn more.
Additionally, How's Your Blank will never use tracking software that would capture or retain user-identifiable information or utilize any providers in the business of storing and sharing user data.
That's It?
The simplicity of How's Your Blank is the main feature. We have plans to improve the look and functionality over time, but promise to keep out the clutter.
Username:
Email:
Signup Date:
Your data is yours, export it anytime.
You may delete your account at any time. Your account and all associate data will be irreversibly purged after 30 days.
Sorry to see you go! Thanks for your support.
Privacy
How's Your Blank was built with your privacy in mind. Only your username and email address are visible to us. Your email address is collected incase you have forgotten your password.
We will never share any of your information with anyone else at any time without your permission.
You can delete your account and all of your data at any time.
Terms of Service
All materials contained on howsyourblank.com are provided on an as-is basis without warranties of any kind, either express or implied.
In no event shall howsyourblank.com be liable for any damages including, but not limited to, special, indirect, incidental, consequential or punitive damages or any damages arising out of, or in connection with, the use of this site or any web site referenced or linked to from this site.
Sunday
Monday
Tuesday
Wednesday
Thursday
Friday
Saturday